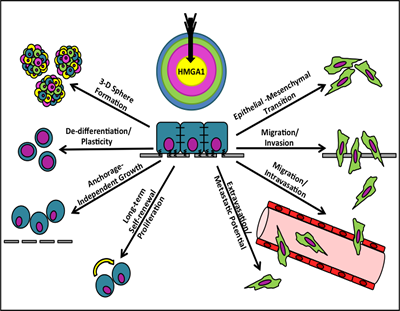 Yanagisawa B & Resar LMS. Hitting the bull's eye: Targeting HMGA1 in cancer stem cells.
Expert Review of Anticancer Therapy 2014; 14:23-30
1) HMGA FUNCTION
Elucidating the molecular mechanisms that underlie HMGA function in normal development, including embryonic and adult stem cells
Dissecting the molecular underpinnings of HMGA in cancer initiation and tumor progression
Harnessing HMGA for regenerative medicine, including hematopoiesis, gut regeneration, & other tissues
2) TARGETING HMGA IN CANCER THERAPY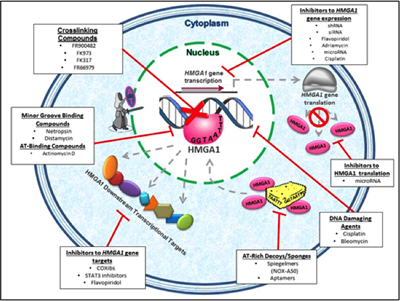 Huso T & Resar LMS. The HMGA1 molecular switch: Turning on cancer – Can we turn it off?
Expert Opinion On Therapeutic Targets 2014; 18:541-53.
Developing strategies to block HMGA function in tumor initiation & progression
Identifying approaches to target pathways that induce HMGA1
Developing strategies to block pathways downstream of HMGA1