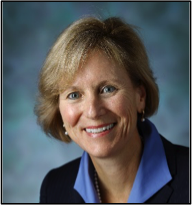 Linda Resar, MD
Principal Investigator
Associate Professor in Medicine and Oncology
Department of Medicine
Sidney Comprehensive Cancer Center
Institute for Cell Engineering
Email: lresar@jhmi.edu
Education
B.S., University of Wisconsin, Wisconsin
M.D., Medical College of Wisconsin
Training
Dr. Resar earned a bachelor of science from the University of Wisconsin and her medical doctorate with Honors in Research from the Medical College of Wisconsin after completing an accelerated, seven year undergraduate-medical school program. As an undergraduate, she was elected Phi Beta Kappa. She completed a pediatrics residency and fellowship training in hematology/oncology at the Johns Hopkins University School of Medicine in Baltimore, MD. As a post-doctoral fellow, she trained in the laboratory of Dr. Chi Dang where she studied the Myc oncoproteins. In 1992, she was recruited to the faculty at Johns Hopkins University School of Medicine and the laboratory of Dr. Daniel Nathans, a Nobel laureate in Physiology or Medicine. In Dr.Nathans' lab, she trained in basic cancer biology prior to establishing her independent laboratory in 1996. She was also awarded an NIH Physician Scientist Award to support her work with Dr. Nathans and to establish her independent research program.
Certifications/Associations
Pediatric Hematology Oncology American Society of Hematology American Association for Cancer Research Women in Cancer Research
Clinical Expertise
Dr. Resar's clinical expertise includes pediatric hematology-oncology, hematologic diseases in young adults and children, including sickle cell anemia and other hemoglobinopathies, hematologic malignancy, myeloproliferative disorders, immune-mediated thrombocytopenia, and other benign hematologic disorders. Dr. Resar also serves as the consultant hematologist for the Hopkins Center for Bloodless Medicine and Surgery, where she provides care for patients who wish to avoid transfusions.
Research Summary
Dr. Resar's laboratory is internationally recognized for pioneering work on the role of High Mobility Group A (HMGA) proteins in cancer and normal development. Her group was the first to discover that HMGA genes function as potent oncogenes and a seminal paper describing this work was featured in Science magazine's STRIKE publication, which cites papers of major significance. Her laboratory also engineered the first transgenic mouse model demonstrating that HMGA1 causes cancer in vivo. More recently, the Resar laboratory discovered that HMGA proteins function as master regulators of tumor progression and cancer stem cell properties. Her group also found that HMGA1 proteins are essential for reprogramming somatic cells into induced pluripotent stem cells (iPSCs) and maintaining a de-differentiated, pluripotent stem cell state. Current projects are focused on elucidating the molecular mechanisms that underlie HMGA1 function in cancer and normal development. To this end, her group harnesses diverse experimental models, including transgenic and knock-out mice, human and mouse embryonic stem cells, iPSCs, and cultured cell lines, grown under standard conditions or on three-dimensional platforms. To support her work, Dr. Resar has enjoyed continuous NIH funding over the past 23 years in addition to funding from private sources, including the American Cancer Society, the Leukemia & Lymphoma Society, the Maryland Stem Cell Research Fund, Alex's Lemonade Stand Foundation, RALLY Foundation, and St. Baldrick's Foundation.
Publications